For more information on James Hawkins please visit his web site Click here
Recent work by James Hawkins 2021
New online catalogue for Betulaceae , The lady of the Woods
Recent work by James Hawkins Catalogue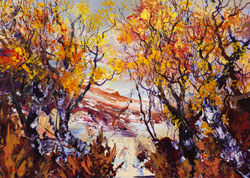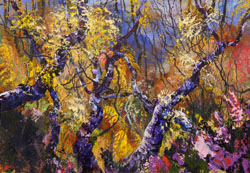 17 December 2019 - 31st March 2020
DRAWINGS by James Hawkins
An collection of James' drawings that he has done over the last 40 years. A wonderful opportunity to see early sketches and working drawings done in the field and studio over the last 40 years.
Radio Interview "A TALK ON THE WILD SIDE"
First broadcast on Thursday 4th April at 13.32 James in conversation with Raymond Mearns. Many thanks to Mike Walker producer and BBC Scotland for kind permission to reproduce this program.